Shanghai Property search for apartments and villas to rent
View apartments and houses for rent in Shanghai online, book a home search tour and manage your relocation online. This service is free for you and your employer when you find a home with us. We receive our fee from the landlord and absorb the cost for the e-relocation Shanghai program. There are no strings attached as you benefit from a new concept replacing traditional fee-based relocation services.

Note: your rental budget must be above USD 2,500/month to qualify.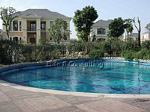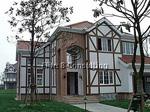 | | |
| --- | --- |
| Step 1 | Establish contact by sending an |
| Step 2 | You will be contacted by our agents through email or phone at the time requested in the inquiry form. |
| Step 3 | Our agents will send you a Needs Analysis and determine the property that best suits your criteria & budget. |
| Step 4 | Following discussions a spreadsheet of your options and a pdf or photos of properties meeting your requirements will be sent to you as a prelude to your home search with our agents. |
| Step 5 | Receive your personal ID and password to access e-relocation Shanghai a 6-step online guide similar to a 250 pages book on how to move from your doorstep to your new home in Shanghai. View details |
Below is a selection of Shanghai property including apartments, condomiums, houses and penthouses suitable for rent by expats. The homes are featured with important information on the environment such as commuting, shopping, international schools and naturally the rental price, size and facilities provided.
Apartments Puxi
Apartments Pudong
Villas Puxi
Villas Pudong

What our clients are saying
I want to thank you and your company for standing by me the whole time and going the extra mile to make sure problems are resolved.  Ms. X has gone above and beyond to make sure that I am taken care of.  I feel bad for all of the issues she has had to deal with, but believe me, without her help I would be in a world of trouble.  Your company is truly a relocation service and not merely an apartment hunting service and has made the difference between me enduring a nightmare and having it all work out. 
J. Ryan Hemingway, California
I have been very pleased with your service.
Dick Reilly, Senior Partner, KPMG
I wanted to express to you the level of professionalism, courtesy and efficiency received from Ms. X each and every time I deal with her. 
It is often the case, that once the "deal is done", the service level changes, this is not the case at all!!
Ian Alexandre, Hotel Manager, 4 Seasons Hotel
Thanks for the great intro to Shanghai! That was time well spent and the materials will be invaluable...
Mark Eichinger, Vice President, Eaton
You have excellent clientele service skills and that is why I was not swayed by quite a few "recommendations" from friends in CA on relocation agents just months before our move here, and instead stayed on with you.
Jemane Ing, Ilog
Thank you for all your help. We have been very pleased with your service, and my husband has already told our HR about your company for other foreigners that will come to China!
Lea Corsetti, ABS
I just wanted to write and thank you for organising an absolutely fantastic visit for my wife and I  recently. The trip was both enjoyable and informative, and has given us a much clearer understanding of what living in Shanghai is all about. Both of your agents were extremely helpful and professional and showed us some excellent schools and properties. I must also mention the orientation visit on the last day of our trip, which was the icing on the cake as far as we were concerned, as to get the perspective of someone who actually lives in Shanghai as an expat is so useful.
Dale Jeavons, Ashworth
Anchor Partner Ad
ELITE 8 CONSULTING
HOME SEARCH & RELOCATION
Professional Expatriate Relocations & Real Estate Consulting Services
Innovative, Professional, Caring, Ethical, Quality
Service-driven not profit-driven.
Delivering relocation services to your family that really make a difference.

Pre-Arrival Assistance via Personal Communication & Information Packages
Free Access to e-recloation Shanghai Step-by-Step Relocation Guide with Expat Database and Relocation Management Tools
School Search – Downloadable Brochure, Appointments & Transportation
Expatriate Accompanied Orientation Tours (Medical & City)
Full Home – Search Services (search, contract, on-going 24/7 service desk)
Superb HTML Pre-view Packages sent directly from our Database
Full Immigration Processing Services


---